Mold Inspection & Mold Removal Specialists of NE Ohio.
Rick Nesselhauf, owner of Dutch's Mold Inspections and Remediation Services takes over 30 hours of continuing education classes each year to keep up to date with new technology and protocols in the Mold Detection, Removal and Indoor Air Industry. Rick has 8 Certifications in Indoor Air, Mold, Allergens and Remediation and is a HUD approved Contractor for Mold Remediation and Mold Inspections. The company also has an excellent track record working with homeowners suffering from hoarding as well as cleaning and sanitizing distressed homes.
So whether you need a mold inspection, mold remediation, a specific test for indoor air quality, or you need (non-emergency) basement flooding and clean-up services you'll be happy to know:
We have over 40 years of experience in the building and inspection industry.

We are a friendly, professional company.

Privately owned and f

ully insured.

We provide thorough on-site reporting.

We're available by appointment to fit your schedule.

Friendly pricing with n

o hidden or expensive add-on fees.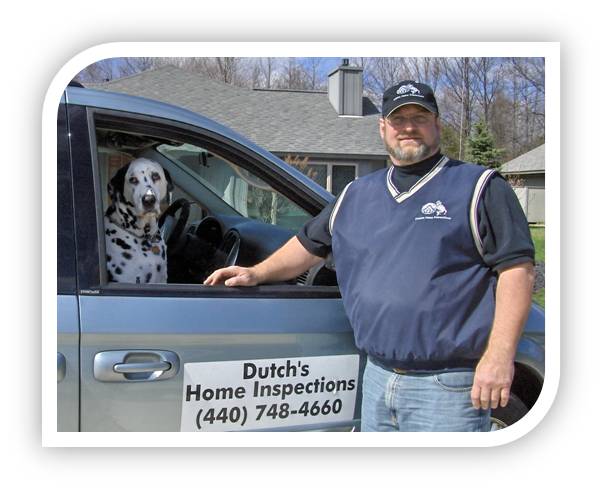 Founders: Rick Nesselhauf & Dutch (the Dalmatian)
Home Inspection & Building Industry Since the 1970's.
Dutch's Mold Inspection & Mold Remediation Services represents over four decades of experience in the Cleveland area building, inspection and mold removal industries. After starting out in the home inspection service in the 1970's and learning more about the health hazards and risks of poor quality indoor air, mold and other toxins, Dutch's Home Inspections became specialists in mold testing and mold remediation services including proper attic ventilation and basement flooding clean-up (non-emergency) .